Packing tips
Flying Tips for Smooth Traveling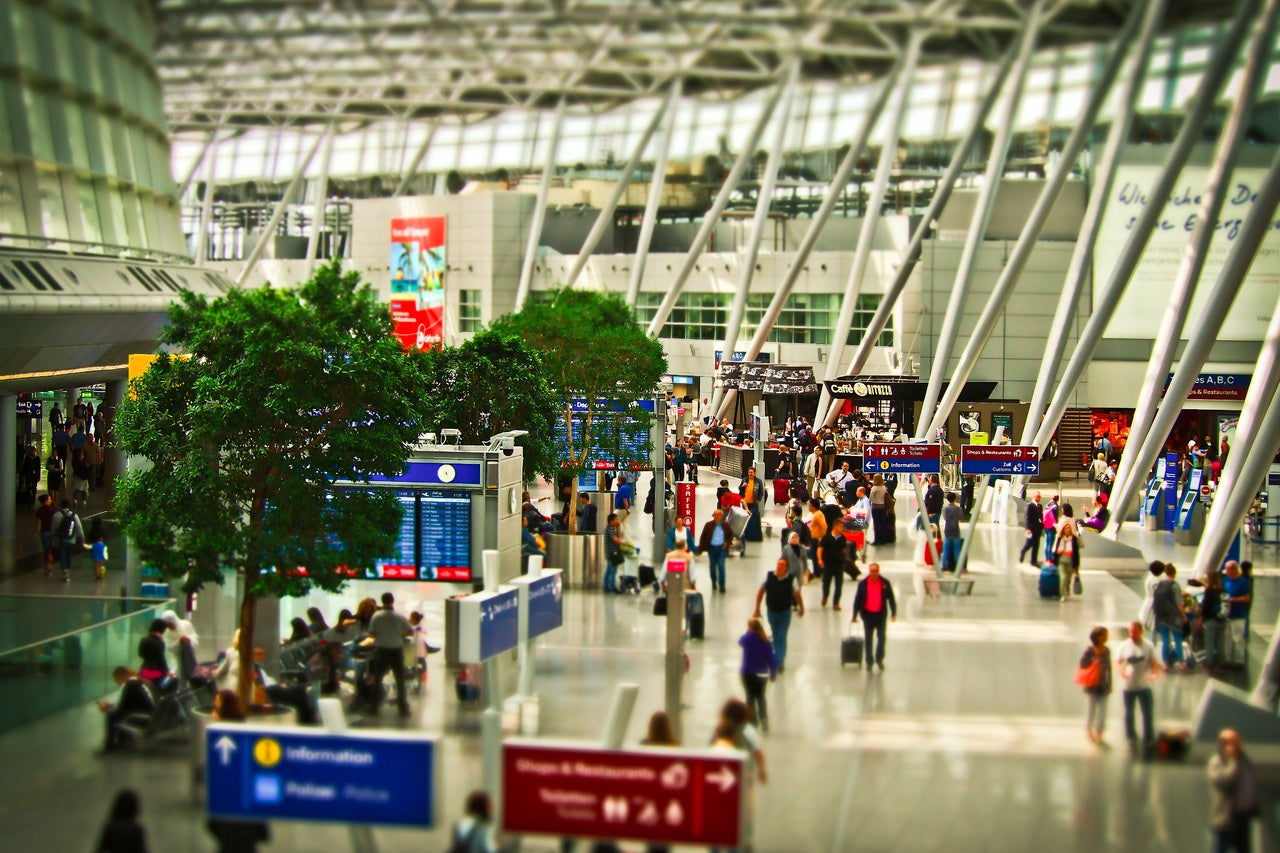 Being prepared with flying tips will allow for smooth traveling as well as airport navigation. From trip planning to tracking flight, checking in and airport arrival one will have a calmer travel experience when all is organized.
Flying Tips for Packing
With most airlines now charging extra for a larger check-in bag one will want to be prepared with the best luggage to fit the most in a carryon and personal bag. Carry-on is generally 21-inches or smaller and a personal bag, such as a tote or laptop case, must fit under a seat.
Pocketbooks count as a personal bag as well so it is a best bet for one to have a smaller purse that can fit inside a tote that one can also fit a small laptop and other items. One should make sure that valuables and medications are with them always in their personal bag. Be aware that if a plane is packed the gate agent may request carryon to be gate checked for pickup at baggage at no charge.
Most important is to pack smartly – keep clothing and footwear items coordinated with one simple color. The right luggage allows for the best packing. Biaggi Zipsak Boost bags are perfect for accommodating traveler's needs.
The Biaggi Zipsak Boost are extremely lightweight wheeled bags that go from folded for storage to easy packing. There are two sizes that are both expandable for those planning a travel shopping excursion or who may be bringing gifts and then can downsize to travel back home. In addition, there is a Zipsak Backsak, Shopper Tote, Laptop Bag – all that are neatly folded flat and can be packed into the larger Zipsak luggage. 
Be Prepared for Airport and Air
All luggage should be tagged with an email and cell phone number. Do not place an address on items as it could alert the wrong person that one's home is vulnerable.
When going through security one should be prepared only packing liquid type products that are 3.4 ounces or smaller. Any liquids must be packed in a clear quart-size bag ready to be removed before passing through security. Check with airline before travel about getting a waiver for liquid medications and baby bottles.
Check that flight is on-time before leaving to keep the airport wait time to a minimum. To save time check-in online and either send boarding pass to phone or print it out – this works best especially when one is not checking luggage in. One should arrive two hours before flight to assure that they get through security and a busy airport.  
Flying Tips to Navigate Security
Be prepared when winding through the security line for the TSA checkpoint. One must have a photo ID, such as a such as a driver's license or passport, along with boarding pass to give to TSA agent. All should be aware that a REAL ID-compliant driver's license or state-issued enhanced driver's license will be required for air travel as of Oct 1, 2020.
Be sure to put IDs away when handed back to assure they do not get lost. Follow instructions to place bags on security belt or in bins. The quart bag of liquids must be taken out and placed in a bin with one's shoes. A belt with a large buckle and a pocket full of coins should be removed and placed in bin as well.
A laptop must be removed from personal bag and placed by itself in its own bin. Remove jackets and sweaters and place these in bin on belt as well.
After bags and items are placed on belt ready to go through scanner, one should wait to be waived through checkpoint by agent. Be aware that agents may flag you and luggage for random check. Bags may also be opened by agents if they need to verify something they are not sure of when viewing x-ray.
Waiting at the Gate
Generally, an agent will arrive at the gate an hour before the flight is scheduled. If one does not have an assigned seat this is a good time to get one with the agent. One may want to verify a seat even if one has already been assigned.
While waiting for the flight to board may want to get on internet for work or entertainment. Most airports do provide free WiFi. Many airports have now renovated waiting areas to accommodate those seeking to plug in to charge electronics. For gate areas not yet refurbished, one will want to scan walls and columns for elusive outlets. Do not hog as to share with others looking to plug in. 
Download Flying Tips Apps for Extra Help
Those seeking flying tips can certainly find them with the aid of an app at their fingertips on one's smartphone. These apps work to give packing advice, along with aid in navigating from trip planning to boarding.
MyTSA
MyTSA is an official Transportation Security Administration app that allows for airline travelers to pertinent airport security information. It gives tips for security preparation as far as what one can pack in check-ins and carry-ons, along with bag size regulations.
In addition, one can gather any delay information and find out how busy an airport may be. One can also find weather information at nationwide airports. MyTSA is available on Apple and Google Play.
App in the Air
App in the Air works as a personal flight assistant to help in a frequent air traveler needs. It is perfect for those who on the constant go. It tracks flights from check-in and boarding to landing – keeping one informed of any flight-related changes.
By connecting the App in the Air to an email, it will automatically gather reservations from email and calendar.  Information about upcoming flights, such as wait time needed to check-in and destination weather, are then displayed on phone. The app also allows for travelers to help each other inputting places to eat and charge electronics. Find App in the Air on Apple, Google Play, and at the Samsung Galaxy store.