Packing tips
What to Look for When Buying Luggage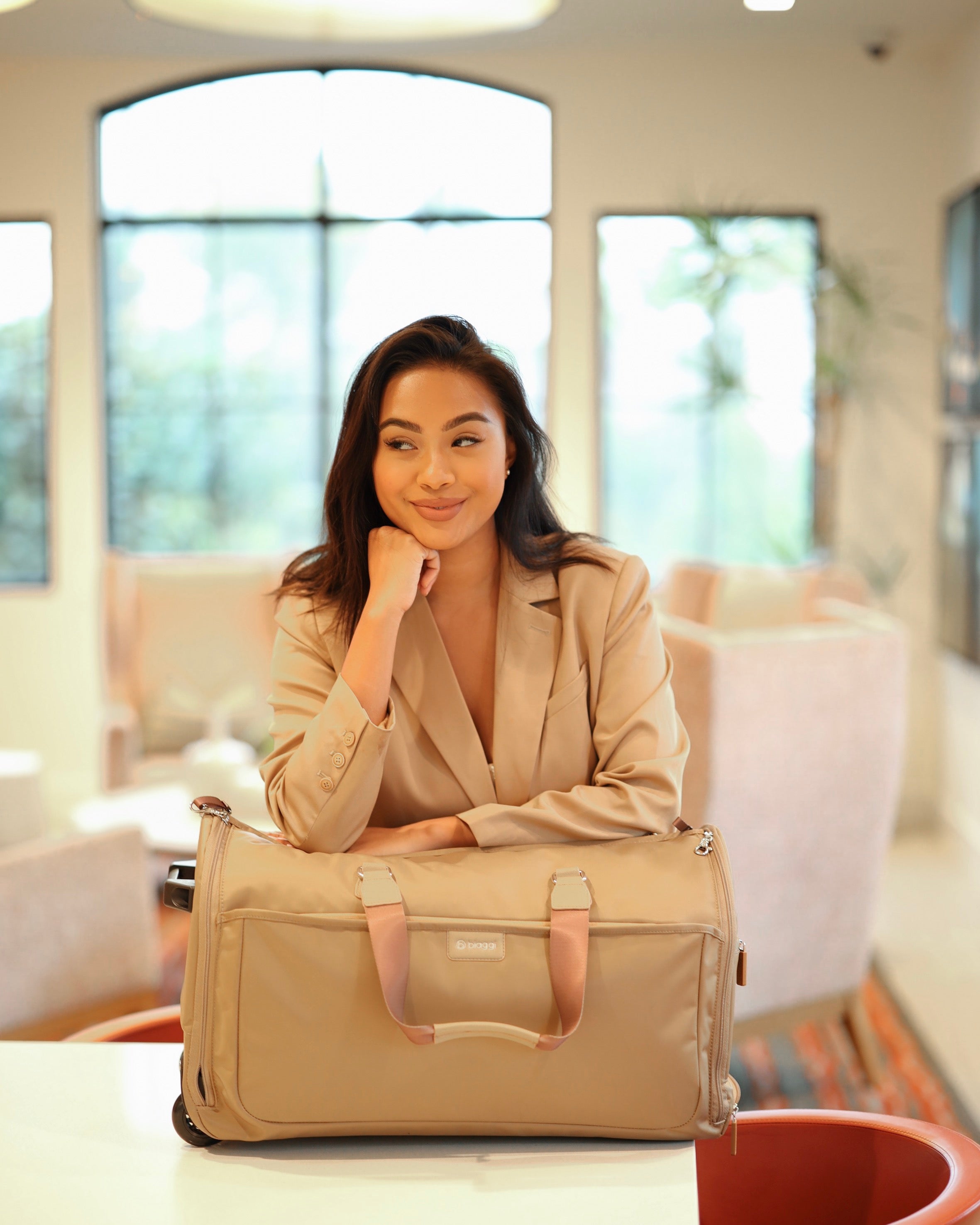 When buying luggage, it is equally important to understand what qualities to look for in a luggage piece as the size and type of suitcase, duffel, garment bag and personal item one decides will fit needs. It is vital that one looks at the luggage size, weight, features, durability and warranty to assert that the best travel companion will be purchased.
Size of Luggage Matters
A huge mistake often made is when one purchases a suitcase that is too large for the intended carry-on use aboard an airplane. The common rule for carry-on luggage size for U.U. domestic travel is 22" x 14" x 9" – international airlines often have a smaller size limit. While some airlines do not have a weight limit on a carry-on, others will state no more than 40-pounds. 
Check-in luggage can be much larger than a small carry-on, but one will want to get a bag that is easy to handle in order to maneuver on-the-go. Most domestic airlines will allow a check-in up to 62-inches but do have a weight limit of 50-pounds. Note that luggage can be overweight but the passenger will be charged extra.
For those seeking a great lightweight check-in that should fit an entire wardrobe without going over the weight limit then check out the Biaggi Zipsak 31" Micro-Fold Spinner. This is the perfect blend of a suitcase and duffel that stands on four spinner wheels. Once at destination or home base, the Zipsak folds so small that it will fit out-of-the-way in a drawer, shelf, or under the bed.
Note that most airline rules these days allow for one carryon and one personal item per ticket. One will want to verify this when purchasing airfare.
A personal item means that it could be a laptop bag, pocketbook, backpack, diaper bag, or tote – or any type of bag that will fit neatly under a plane seat without sticking out by feet or into corridor. The best bet is to use a large type of bag that will accommodate multiple items such as a pocketbook and laptop, along with personal medications and other items that hold importance.
The Biaggi Zipsak Micro-Fold Backsak is the perfect companion to use as a personal bag. This lightweight backpack is made for travel with a cushioned laptop sleeve built-in as well as a top zippered pocket designed to hole tickets and passports.  
Examine Luggage for Durability
Whether a hardcover bag or a softcover bag it is important to confirm that the luggage will be durable and long-lasting. A hardcover bag may not be flexible to hold as much as a softcover bag. One will want luggage that proves extremely durable, tear-proof, and water-resistant. A sturdy nylon fabric works to craft luggage that will be long-lasting, lightweight and easy to travel with.
Note that hard plastic luggage may look durable bit can also be prone to cracking. Metal is a good option for those insisting on a hard suitcase but it can prove to add unnecessary weight.
Stitching can be a telltale sign of if a piece of luggage is well made and durable. Stitching should be reinforced and uniform in appearance. Any stitching that appears sloppy shows poor construction. Watch the tension points of areas when luggage is handled. No seams should be coming undone.
Zippers must be extremely durable as they work perfectly. One should take notice that zippers sit evenly to easily zip opened and closed with no gaps or holes.
Wheels must roll smoothly and stay put when in use. Four-wheeler multi-directional spinner wheels stick out and can be vulnerable so make sure that they are firmly attached. Duffel type luggage will most likely have only two recessed wheels that will be more protected.
Trolley handles should retract straight with little wiggle as the bag is pulled. The best handle will retract into bag so it can be zipped flush with luggage for safe handling.
Be sure that the company the luggage is purchased from stands behind their brand with excellent customer service and good warrantees. This will assure that the luggage chosen will live a long serviceable life.