Packing tips
Cruise Packing Tips for Ultimate Cruising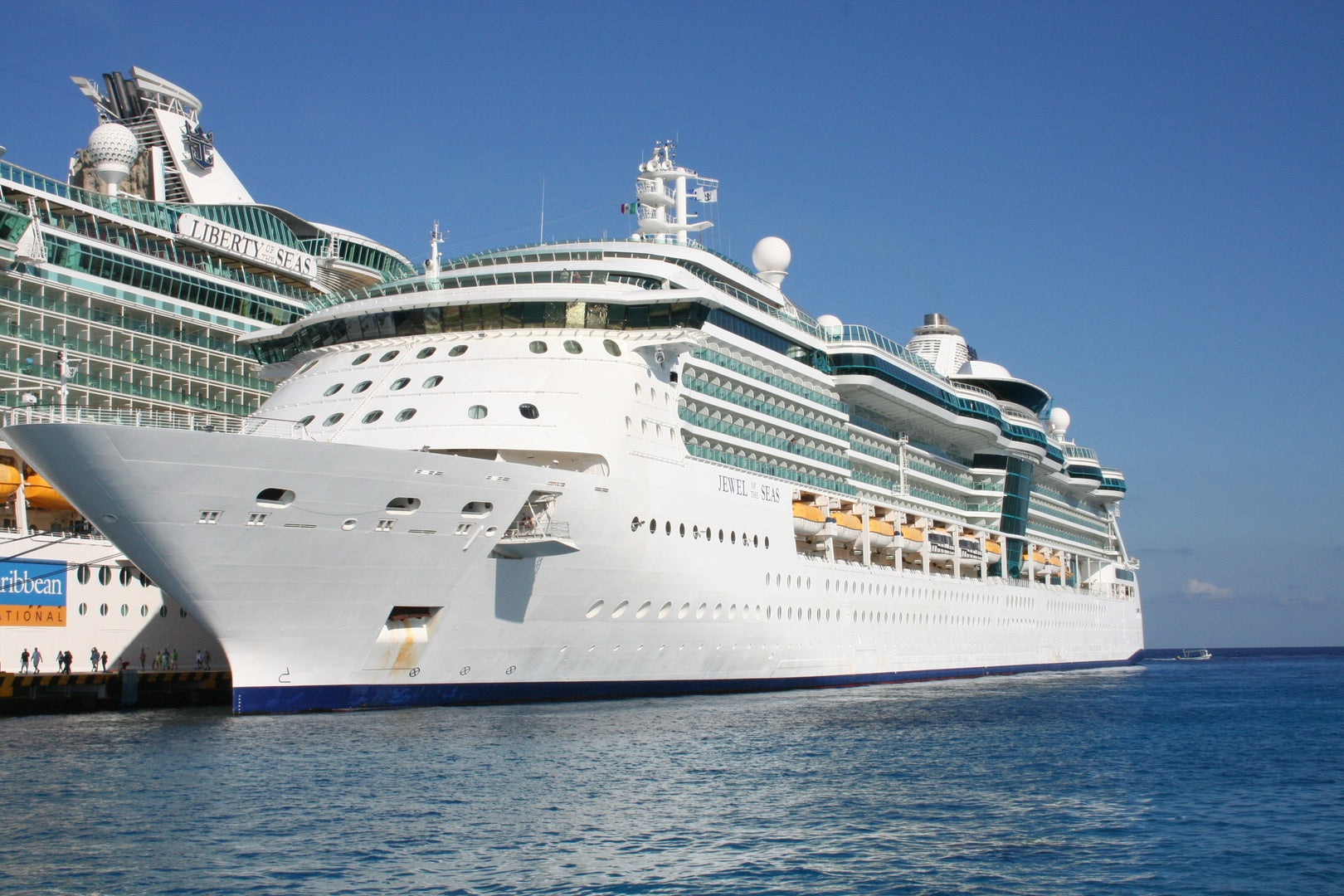 When it is time for cruise packing one should make a list of all that will be needed on their ultimate cruising adventure. Not only will one want the usual vacation attire, but a cruise may also require a few more essentials than when one is heading out on a land vacation.
Cruise Packing Needs Luggage that can be Stored
Before even packing take care to have the right type of luggage. Rooms on cruise ships tend to be small. The best luggage should be easy to unpack and store away so one can enjoy their room. Biaggi won "Shark Tank" with their Zipsak that, when folded, can be stored in the very minimal space of a shelf, small drawer or under a bed.
The largest 31-inch Biaggi Zipsak can go from checking in on an airplane to being unpacked and folded up to the size of an overstuffed file folder. The entire family of Zipsak is wonderful. The newest model Zipsak Boost luggage goes from smaller to larger size with an unzip that can help with all packing needs.
The smallest Boost expands from an under-seat to a carry-on and the next size from a carry-on to a check-in. The expandables are perfect for those planning on shopping during the cruise. Simply pack the Underseater and carry-on and then unzip for room to add the shopping goodies.  
Take Care of Special Needs for Cruise Packing
Medical Needs
Very important to note is that if one feels a bit sick on their cruise going to medical will cost some extra bucks. Although there are onboard stores they are not the same as running to a store on land when one can get medicine that the doctor orders. Check with the doctor ahead of cruise to bring on prescribed medications for seasickness – just in case.
One will also want to bring a first aid kit filled with essentials of aspirin, ibuprofen, acetaminophen, tums, allergy med, Band-Aids, topical antibiotic, and whatever else one may require for emergency. Be sure to bring all medications and supplements that one takes as well – don't forget birth control pills.
Make sure that you have all eyewear needs including an extra set of prescription glasses and sunglasses in case a pair gets broken or lost. If wearing contacts, then be sure to have extra as well as solution.
Plan for the Unexpected
Always good to be safe than sorry one never knows when a crazy emergency will pop up. Bringing a small flashlight is always a good idea to light the way in case of a power outage. Bring extra batteries for the flashlight as well as other portables.
When cruise packing add an umbrella. This will save a day when a shore excursion unfortunately includes rain.
Also, make sure to have a list of emergency contacts along with insurance cards. Make sure to also have a print out of personal details for emergency such as name, address, emergency contact and important health issues. Keep this information in a very accessible place that someone else can locate in an emergency.
Cruise Tickets and Documentation
Be sure to print out tickets and itinerary ahead of travel to have on hand for easy retrieval. Also, save a digital copy to a file that can be retrieved on your phone in case paper gets lost during travel.
Depending on travel, make sure to have your ID, passport, and visa within reach and safe from pickpocketers as well.
Cash on Hand
Although the cruise in all-inclusive activities and off-shore fun will cost extra. One may also need some cash to tip cruise staff if the gratuities were not added to the ticket cost. Be sure to bring some cash, credit card, and debit card to keep the fun flowing for all.
Just be careful to keep money and valuables in the room safe when not needed. Some will want to wear a money belt when visiting certain destinations.
Items Needed for Packing the Luggage
Time for the actual cruise packing of the luggage. Use packing cubes to keep items organized and in order. This way unpacking with be very easy as one will only need to take out the cubes, pop in a drawer and unzip to unpack in minutes.
If using suitcase locks, make sure that they are TSA compliant for travel on airline and the cruise.
Clothing and Accessories
In addition to specific clothing and accessory needs when one is cruise packing it is worth noting that most cruises have theme nights that allow for one to have fun getting in attire to match the theme. Check ahead with cruise for special theme nights that one may want to take part of. Special cruises such as the Ultimate Disco Cruise is one big theme party that provides nights and days of having fun dressing in theme formal and non-formal wear.
Enough underwear with a couple extra
Bras - assure packing special bras for special fashion
Undershirts for men dressing formal
Leisure Shoes and or sneakers
Socks
Sweaters or shawl for evening
Sweatshirts
Formalwear gown for a dress up dinner
Dress shirts for men
Suit and/ or nice jacket for men
Ties
Pants – dress for men and women (if female prefers to skirt)
Belts
A few dresses, sun dresses and/ or skirts to wear day or evening
Dress Shoes
Sleepwear
Swimsuits
Cover-ups
T-shirts
Coats (for those cruising in colder destinations)
Scarves (for those cruising in colder destinations)
Gloves (for those cruising in colder destinations)
Windbreaker
Sandals – both flats and heels
Flip flops – for the pool
Hat – for sun protection
Casual Shirts
Jeans
Shorts
Jewelry – anything valuable be sure to keep in safe when not wearing
Tote bag – foldable to bring to pool, beach, and on excursions
Small crossbody purse
Laundry Kit – for quick hand wash or for shops with laundry
Sunglasses
Toiletry Necessities
Ships are like cruising hotels so many amenities such as a blow dryer, soap, and shampoo will be waiting in the room to welcome you.
Toothbrush
Toothpaste
Dental Floss
Mouthwash
Nail Clippers
Nail Files
Nail Polish
Sunscreen
Lip balm
Tweezers
Moisturizer and/ or aloe vera – for after shower and after sun
Hand Sanitizer – very important
Deodorant
Shaving Supplies and/ or waxing
Shampoo – most ships will have shampoo for you same as a hotel does
Conditioner – be sure to bring this as many ships do not provide conditioner
Makeup
Makeup Remover
Facial Cleanser
Facial lotion needs
Insect Repellent
Hair Brush and/ or comb
Clothespins – perfect for closing bags and keeping notes together as well as hanging clothes to dry
Styling Tools – most ships provide blow dryers same as hotels do
Feminine-Hygiene Products
Birth Control
Ear plugs – just in case hall or neighbors are a bit noisy or the music is a bit loud
Eye mask – for ultra-soothing sleep
Extras for Cruise Packing
Certain items are a no-brainer when it comes to ones needs such as always having your smart phone.
Smart Phone – Be sure to keep it on airplane mode to avoid data roaming charges. Check with your phone company about charges in ports.
Charging adapter and charging cords – bring a few for phone and other electronics
Power strip – Cruise rooms are known to not have many outlets so why not bring extra
Waterproof Phone Case – this is nice when sitting by the pool or planning a boating outing when on shore
Laptop or tablet, and/ or eReader – again keep in airplane mode unless you have purchased an all-inclusive internet package
Binoculars – for those seeking to watch for whales, dolphins, and land from ship
Snorkel Gear – this can be rented but many prefer to bring their own
Cruise Packing for Initial Boarding
When boarding the ship one will check large luggage that will then be taken to the room at some time after boarding. It can sometimes take a few hours to get one's luggage so be prepared with some essentials packed in a tote bag that can be carried around while waiting for room and luggage to arrive.
Have a bathing suit, sunscreen and toiletry essentials, plus a change of clothes with you when boarding the ship. This way you can relax by the pool to start the cruise fun even before you've arrived in your room to unpack. When one is organized cruise packing and unpacking is easy and part of the overall vacation fun.