Packing tips
Empty Nester Travel Planning Guide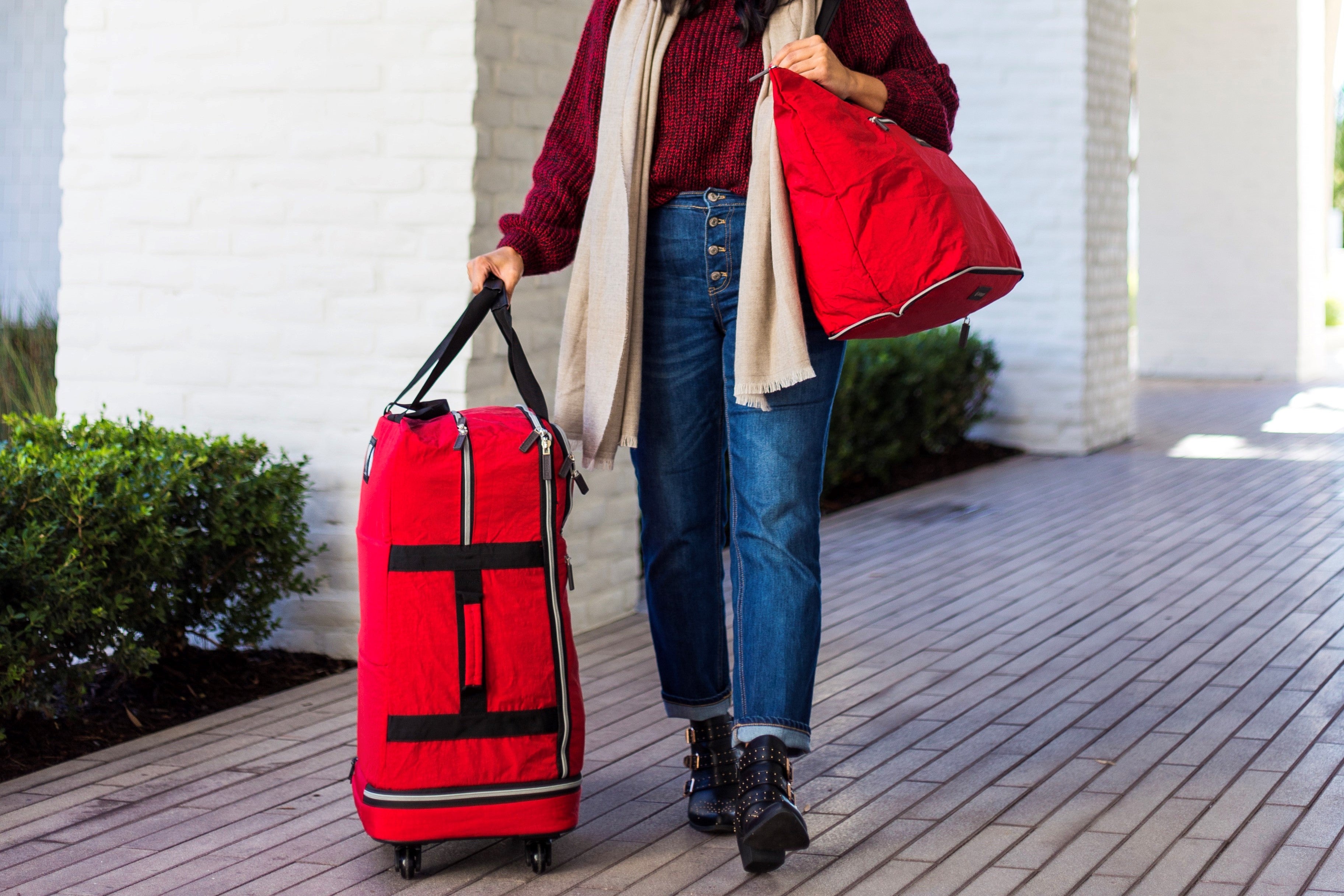 Empty nester travel is something many having dreams and hopes for after the last kiddo leaves home for his or her own life. A vacation can be the perfect remedy to get over the bittersweetness of saying goodbye to a birdie leaving the nest. With some careful travel planning, a trip can get one embarking on the next step in the journey of making visiting fantasy locales come true. 
Plan Empty Nest Travel Even Before Birds Leave
One can begin their travel adventure even before the young ones leave the nest for college or their own home. As college choices are confirmed it is also the perfect time to begin making lists of places for empty nest travel adventures.
Budgeting in travel is very important. One should look at expenses to figure out what exactly is personally affordable. Does one want to take one more expensive trip or a few excursions that will cost less. Those still working must factor in vacation time available as well.
The empty-nester traveler should write a dream list of the places and things that they want to go and explore. Once the list is made then one can realistically research to find information for flights, hotels, and transfers if needed – along with destination places to explore.
Costs can go beyond air travel and hotel. One should factor in food and destination travel experiences of museums, historic structures, extreme sports and other activities that the empty nester is seeking to explore.
For those on a budget, travel does not need to be extravagant. seek out when air travel will be the least expensive. Consider visiting a place offseason. Elder hostiles, Airbnb, as well as actual home swapping sites, can keep costs to a minimum.
Each year continue to make plans for the following year to keep the traveling experiences alive and moving. Always look to explore something new and exciting and remember that one is never too old to learn about new countries and experience new activities.
Take the Empty Nest Travel on the Road
Hate the idea of packing, unpacking and living out of a suitcase, then consider taking the empty nester travel experience on the road. This can turn into a life-changing decision.
One may start with a small RV to have a home on the go. Have a goal to visit every state in the U.S. or every national park. Many love this travel option so much that when it comes time for retirement they sell home base and the old RV is upgraded to a luxurious new traveling home.
This option allows the luxury of visiting the kids and other family while moving to the warmth of the south during winter months and traveling north when in the heat of summer. There are beautiful RV parks complete with hotel amenities to make one feel as if they are always on vacation while having the comfort of their own home.
The smaller space of the RV and thrills of life on the road can also serve to add new excitement to a relationship. Singles on the RV go adventure can find excitement in always meeting new people with the same goals.
Use Empty Nester Travel to do Good
For those who have already traveled the world before the empty nest then this could be a good time to use empty nest travel time to volunteer. Consider helping to rebuild a community after a natural disaster or go help at an orphanage.
There are many worldwide causes to explore as well for those wishing to volunteer as a travel experience. No longer is volunteering just for college-aged as a retired empty-nester may have a wealth of knowledge and skills that is needed.
There are specific programs designed to partner people wishing to volunteer with organizations covering worldwide destinations. Many opportunities to volunteer include teaching English, conserving the environment, childcare, women empowerment, caring for animals, and community development.
One should create a bucket list of places one wishes to go and what they would like to accomplish. Read about different opportunities that are available and read real reviews to get an idea of what the experience will be like.
Empty Nester Travel Tips
Once the trip is planned one will want to be prepared to bring what is needed for their adventure. Make a list of important items that must not be forgotten such as passport, license, credit cards, and medications.
Have some packing cubes packed and ready to go with toiletries, medications and electronic accessories. This way necessities will always be ready for the next adventure. Once returned from trip replenish medicines and items used so the cubes are always prepared and can be pulled to pack in the luggage at a moment's notice.
Have a TSA friendly clear bag with liquids and creams packed to go as well. As with medications, when returned from journey fill up travel tubes and replace items used up so the clear case is complete to grab and go again.
Biaggi travel luggage collections makes empty nester travel very lightweight and easy using foldable luggage perfect to store away in a drawer or on a shelf.