Packing tips
How to Travel with Gifts Packing Tips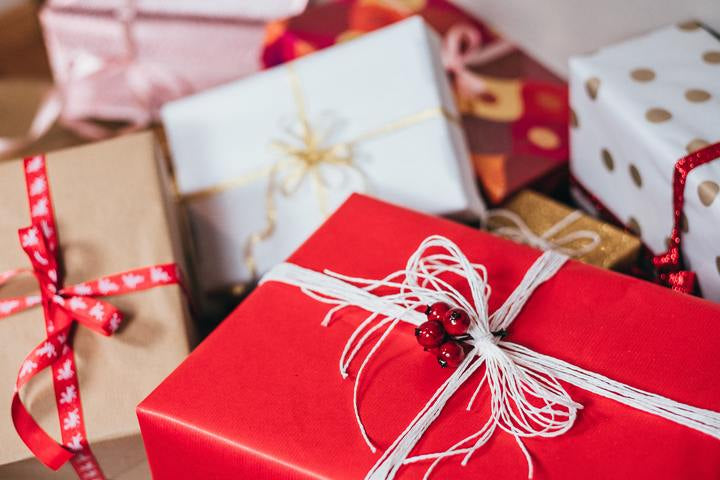 How to travel with gifts is a huge question when it comes to gathering presents up preparing to bring on a trip. Whether it is the winter holidays, a birthday or shower celebration, traveling with even one gift can become a questionable issue – especially by air. 
Planning gift-giving and receiving when traveling will make for an easier and happier trip. Having an understanding exactly how to travel with gifts will relieve any second-guessing when attempting to pack presents in luggage. 
How to Pack Gifts with TSA Consideration
When flying with presents it is vital to remember that one will be traveling through TSA checkpoints and must take that into consideration for how to pack gifts.
Any wrapped gifts may be unwrapped by security wishing to inspect luggage. One should skip the gift-wrapping until their destination is reached. Bring gift bags and flat gift boxes along with tissue paper. Folded sheets of wrapping paper and scotch tape are easy to pack in minimal space as well. If checking in bags, then one can place any of the wrapped gifts in luggage to avoid a security nightmare of ripping the beautiful gift wrapped creations.
How to Travel with Gifts to be Carryon Compliant
TSA has many regulations as to what can be carried on a plane. These types of presents will need to be placed in check-ins or shipped.
When considering how to travel with gifts remember the rules for no liquids larger than 3.4 ounces in carryons or personal bags. This is important for those wishing to bring a gift of something like an expensive bottle of liquor or some beautiful lotions. There are plenty of other items that one will want to understand are prohibited from being brought through a TSA checkpoint. Be aware of special carryon instructions for certain items – such as blenders.
How to Pack Gifts in Luggage
Wait to Wrap
As wrapping paper can be ripped off by TSA, or get damaged in a suitcase, try to wait till destination is reached to pack presents.
Leave Ribbons and Bows Off
Even when driving pretty ribbons and bows can get flattened and crunched in the car. Bring the garland separately in a plastic sealed baggie that can sit on top of a personal bag so not to get destroyed.
Unbox
When figuring how to travel with gifts, if possible, take items out of boxes. Boxes can be flattened out and restructured when ready to wrap at destination. This will allow for less space to be taken up in luggage. This works well when receiving gifts to bring home as well.
Small Sized Gifts
It is a lot easier to pack petite gifts than large ones when traveling. When figuring out how to travel with gifts one should look at bringing smaller items - such as pieces of jewelry, or small toys, or books. 
Reserve Gift Luggage Space
Travel with presents includes remembering that some luggage space will need to be reserved for gifts. Keep fashion to one or two colors and shoes to a minimum. Depending on how many gifts are being brought or received, one may need to keep half the suitcase empty and ready to put presents in.
The Biaggi Lift Off collection of Luggage is perfect for packing gifts – these bags expand with an area perfectly made for gift storage. Once gifts are handed out collapse the bag back to its under-seat or carryon position. If receiving gifts, then easily expand the luggage to add presents in.
Packing Smartly
Packing smartly is most important for how to travel with gifts. Before anything else is packed in bag place flattened boxes, gift bags and wrapping paper sheets on bottom of luggage. As clothes are packed, fragile items can be wrapped in soft sweaters and t-shirts for protection. Heavier gift items, such as weighty candles, should be placed on the bottom of the suitcase to keep proper balance.
Packing cubes can be useful for keeping gifts neatly packed as well as using to pack clothes. Pack clothing inside packing cubes and then place presents neatly between cubes that will also serve to buffer and protect.
Visiting family and friends near and far for holidays and special occasions can be fun. Do not ruin the trip by arriving with broken items forcing one to scamper for replacement presents that are not as nice. Even when traveling by car it is important to have a plan for how to travel with gifts for an adventure with a happy ending.