Packing tips
How to Pack Using Packing Cubes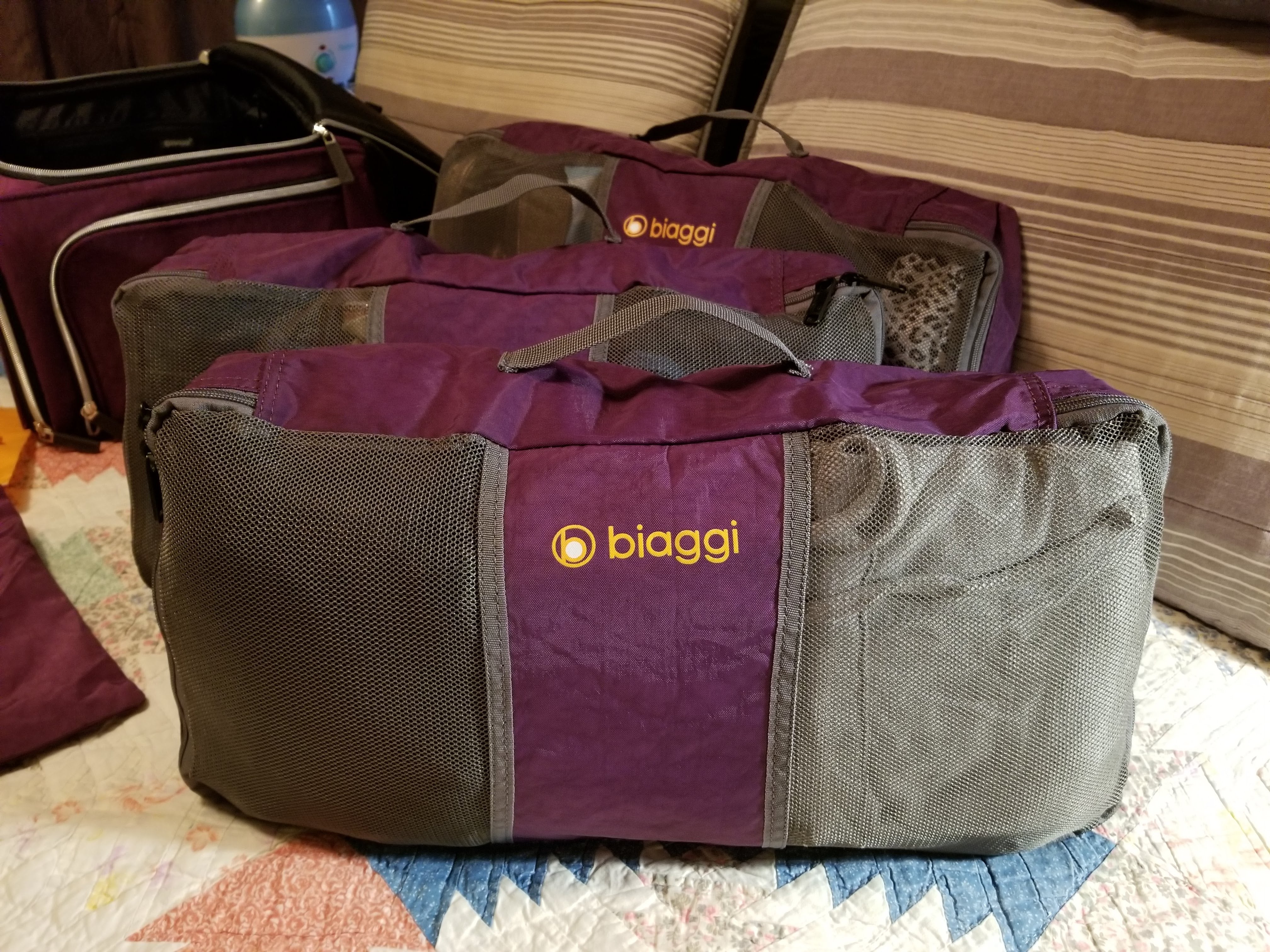 Using packing cubes allows for one to compress clothing items, organize items and neatly pack luggage for easy unpacking. The zippered fabric cubes are square-shaped bags that come in several sizes ready to work as if a dresser drawer for one's luggage.
What Are Packing Cubes
Packing cubes are zippered cases fashioned like a mini version of a suitcase. They should be crafted from a lightweight but durable fabric, such as a nylon, that is water-resistant. The perfect cube will have a mesh top for ventilation and content identification. Handles on cubes aid in pulling packed cubes from luggage and drawers.
As one packs a cube, clothes will be compressed inside of it. This means that the organized cubes also serve to make room in luggage to place more items. Packing cubes work well to provide even weight distribution when getting the luggage packed. They also prevent items from shifting when traveling.
Depending on luggage size and type, along with one's needs, will be a factor in choosing the size of packing cubes one needs. Biaggi Zipcubes come in three sizes perfect to fit inside Zipsak soft bags. The Zipcubes become like drawers and work to help keep structure to the wonderful storage-friendly foldable Zipsak luggage for perfect travel.
Preparing Packing Cubes for Use
Think of packing cubes as drawers for the luggage. It is important to make sure that the packing cubes used will properly fit luggage.
Each cube should be designated for certain types of items, such as sweaters or pants, or for special packing needs such as swimwear or snow gear. Categorize items when using packing cubes to make it easy to unpack luggage at destination.
Larger cubes are perfect for bulkier items such as jeans and sweaters. Smaller cubes will accommodate underwear, swimwear, socks, and workout clothes. Packing cubes also are perfect for toiletries, electronics, makeup, and hair appliances.
How to Pack Cubes 
Using packing cubes makes packing much easier, quicker, and happily organized. Fold clothes tightly in a fashion like Marie Kondo advises, or rolled. This will allow one to tightly place items in cube so they can be seen through mesh top.
Dress shirts, pants, and skirts should be neatly folded and stacked in cube to prevent minimal wrinkling. Fold dress shirts as one receives them when purchased. If these items are placed in one cube, then place pants in first on bottom with shirts to be on top.
As clothing items are placed into cube press down on cube to help air escape as it is zipped up. This will compress items into the cube space to make for more room in the luggage. Shift clothes around when traveling home to keep clean clothing organized and have dirty items in one or two cubes ready to throw in the laundry.
When packing cubes into luggage be sure to place heaviest cubes on bottom. Depending on luggage size smaller cubes can be stacked or placed sided by side. Shoes should be tightly to one side or in between cubes in best fit possible. If electronics are being stored in a cube for travel, then place this on top for easy accessibility.
Packing cubes can easy be flattened to store away or consider using packing cubes to store travel items between trips. Travel toiletries, electronics, and other designated travel items, can be kept in a packing cube ready to be packed and stay on the go.