Packing tips
Portable WiFi Hotspot Plan Choices for Travel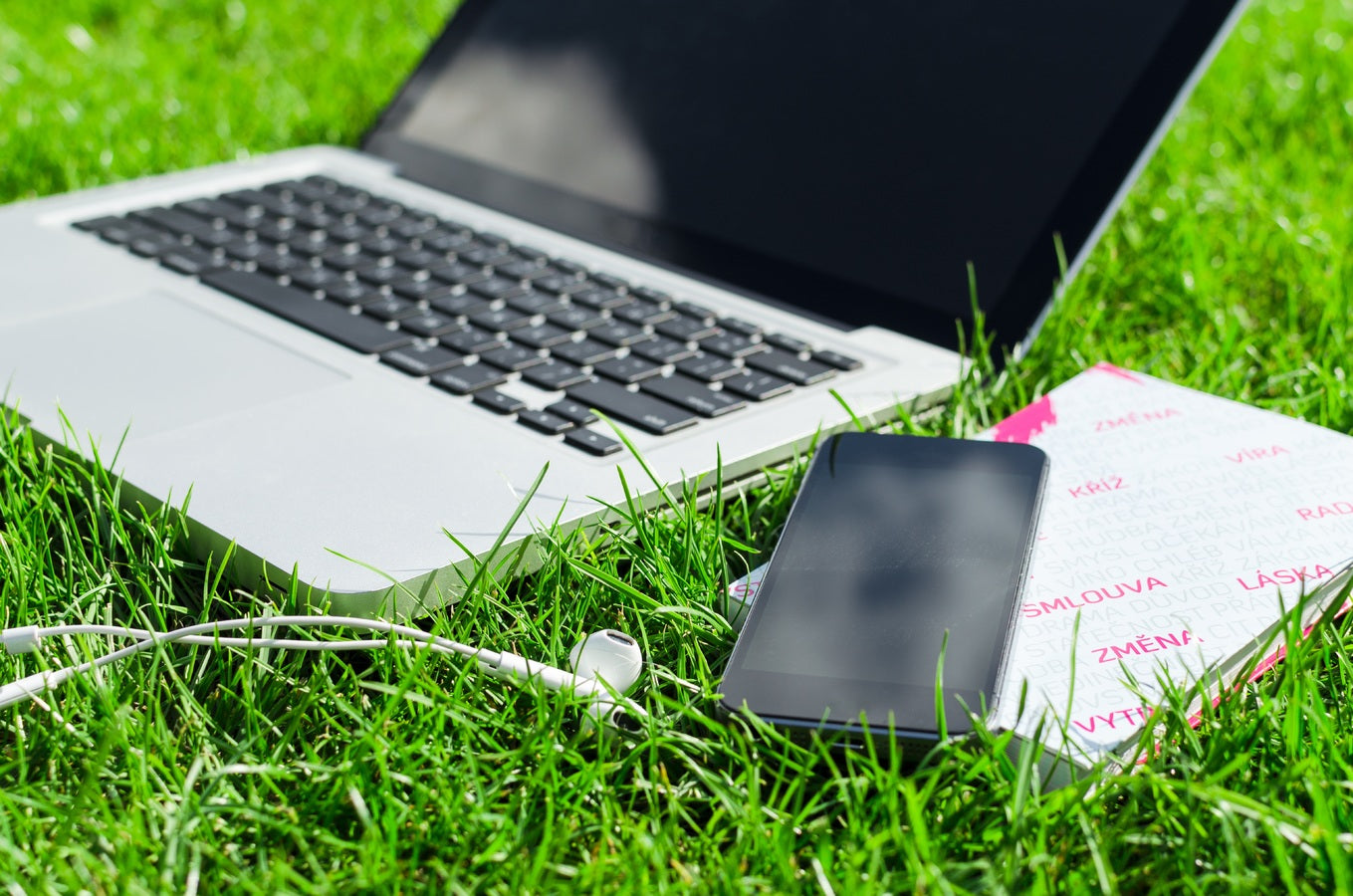 A portable WiFi hotspot allows one to access the internet across devices on the go when traveling. Perfect for those traveling as the hotspot allows for one to tether devices like laptops on the road where WiFi internet is otherwise not accessible.
Many smartphones include hotspot options that can be added to plans. This can be great for those who may need that WiFi occasionally as they can use up data and can get costly if seeking a larger plan. A standalone option is a great choice for people seeking a reliable mobile WiFi hotspot that will work with multiple devices at once and not break the bank.
Standalone WiFi Hotspot Plans
Wireless carriers are not just known for their smartphones and cell plans; they also sell mobile hotspot plans and most offer standalone WiFi hotspot devices. Whether using the smartphone as a hotspot or seeking a standalone option, it is important to understand the carrier choices to make an informed decision on what is the best on-the-go portable hotspot.
Verizon
Three portable WiFi hotspot gadgets are offered by Verizon, along with an option to use one's own phone. For those who have Verizon account postpaid mobile hotspot service will start at $15 a month for 1GB – and more for those who need more data – up to $710 a month for 100GB. A standalone mobile hotspot can be added to a Verizon smartphone plan for $20 a month.
Verizon prepaid plans work well for those who do not travel often and only need portable WiFi occasionally. Plans begin at $35 a month for 3GB with other plans at $45 for 15GB and $65 for unlimited.
With 5G just being launched many will want to purchase a portable WiFi hotspot with the 5G capability. Verizon Inseego 5G MiFi M1000 is being offered by the company. Customers who already have an unlimited Verizon smartphone plan can add the 5G MiFi M1000 for an additional $30 a month to get a monthly amount of 50GB of 5G data and 15GB of 4G LTE data. For one who simply wants only the 5G Verizon hotspot then a plan can be purchased starting at $85 a month.
AT&T
Purchase one of the three portable WiFi hotspots that AT&T offers and sign up for the company's DataConnect mobile hotspot plan at $50 for 10GB of data or $70 for 15GB. Those wishing to add a hotspot to an AT&T phone can at $20 a month plus cost of plan at additional $50 a month for 3GB or $60 for 9GB.
AT&T users may prefer the option of a prepaid mobile hotspot for travel. Prepaid plans begin at 3GB for $25, with additional plans at $50 for 10GB and 16GB of data for $75 a month.  
AT&T will be adding a 5G option Netgear Nighthawk 5G Mobile Hotspot for those seeking the newest and fastest 5G network. When the device goes on market the price is stated to be $499 – with 5G network mobile hotspot plans at 15GB of 5G data for $70 per month.
T-Mobile
Unlike the other major carriers, T-Mobile does not offer a standalone mobile hotspot for sale. The company focuses on pre-paid mobile hotspot plans to those with their own devices. For 2GB of data one can buy a plan for $10. Six GB will cost $25 a month, going up to 10Gb for $40, 14GB for $55, 18GB for $70, and $85 a month for 22GB of data.
T-Mobile excels when one wants a smartphone plan that also enables use of phone as a mobile hotspot. Just about all of the T-Mobile plans include enabling phone as a mobile hotspot at no additional monthly cost beyond choice of phone plan. A $40 phone plan includes 10GB of data with mobile hotspot at full speed up to data amount. The $50 plan includes an unlimited 3G mobile hotspot and the $60 plan allows for 4G LTE mobile hotspot up to 10GB. If one goes over speeds, then the hotspots will still work but at slower 2Gspeeds.
Sprint
Three mobile WiFi hotspots are sold by Sprint – including the 5G capable HTC 5G Hub. Use of the portable travel Sprint hotspots on the carriers' network has three plans to choose from. One can pay $30 a month for 10GB of data, $50 for 50GB and 100 GB for $60 a month.
Like T-Mobile Sprint also offers hotspots included with their phone plans. The Basic $60 a month plan includes 500MB LTE mobile hotspot. For the $70 Plus phone plan one receives 50GB LTE WiFi hotspot and the Premium pan offers 100GB LTE mobile hotspot included.
Boost Mobile
Owned by Sprint, Boost Mobile sells one standalone portable WiFi hotspot also offered by Sprint. Purchase the Coolpad Surf from Boost Mobile and get a hotspot plan at $50 a month for 50GB of data. For those who need less frequent hotspot use then for $25 a month one can get 1.5GB.
Metro by T-Mobile
T-Mobile lovers who must have a standalone mobile WiFi hotspot can purchase the model offered by the T-Mobile subsidiary Metro. Once one buys the Metro by T-Mobile hotspot a 10GB plan can be obtained for $35 a month. Other plans offered are 15GB for $45, $55 a month for 20GB, and $75 for 30GB.
Net10 Wireless
Net10 is a good option for those wanting an inexpensive travel mobile WiFi hotspot with cost effective plans. One will put a zip code in to see what hotspot device works best for where they live. The Net10 hotspot plans begin with a 14-day plan of 500MB data for $30. Thirty day plans begin with 1GB for $20, 2.5GB for $30, and 5GB for $50.
NetZero
For those seeking a free option for a WiFi hotspot to travel with one may want to look at NetZero. For a free monthly plan of 200MG of data one must buy the NetZero Hotspot – not a bad deal at $59.95 for the certified pre-owned option offered. Other plans are available for those bringing their own devices. For $17.96 one gets 1GB a month, $27.95 gets 2GB, 4GB for $45.95, 6GB for $63.95, and $79.95 will get 8GB a month.
Straight Talk
The Walmart service Straight Talk has now added the offering of standalone portable mobile WiFi hotspots along with a choice of plans. Put in zip code to find best hotspot device for area it will be used most. Plans start at 1GB at $15 for 30 days and go up to 7GB at $75 for 60 days. Other plans available include 2GB at $25 for 30 days, 4GB at $40 for 60 days, and 5GB at $50 for 60 days.
Whatever portable WiFi hotspot one chooses to travel with be sure to pack the device in a personal bag to be carried on person when traveling – especially by air. Tote bags and backpacks that can easily be placed under seat on plane are the perfect place to keep personal devices that can be quickly obtained for easy use.